Lou Lou's Corner has always been a supporter of all that goes on in our beauitful Downtown. Due to our location, right on the corner of Union Square in Downtown Hickory, we are right near the center of all the action. This summer, the main attraction is our Downtown Farmers Market! Taking place weekly on both Saturday and Wednesdays, the Farmers Market brings not only fresh and local produce to the people of Hickory and the surrounding areas, but it also brings in a new customers that might not normally shop downtown, and thus would never have a chance to peek into our wonderful store. Thus we like to promote the Farmers Market and those involved as much as possible. For much like the ideas behind our local Farmers Market, we too pride ourselves at Lou Lou's Corner for having eco-friendly, recycled, and sustainable toys. Items that are made in the USA, and some that are even made right here in our state! As such we want the same to be a priority for our community, the value of fresh, local produce and other goods is too high not to participate and promote!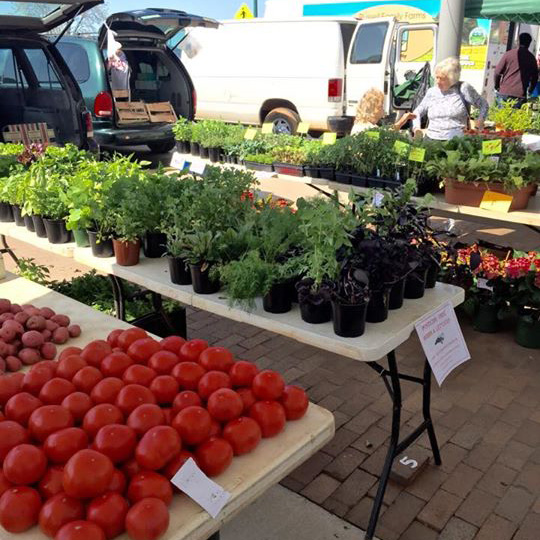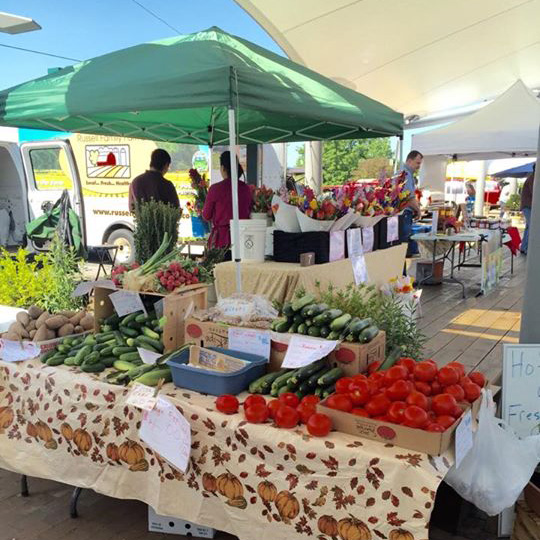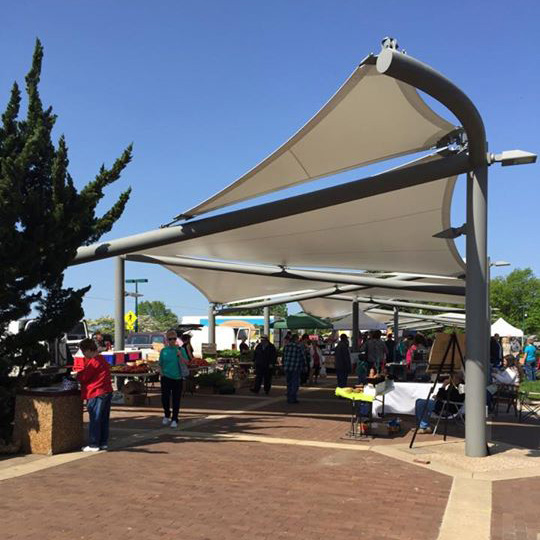 One of the ways we are participating with the Hickory Farmers Market is by participating monthly in their Tastin', Tunes & Tomatoes event! This is an event that happens the third Thursday of every month over the Summer from 5-9pm. Join us downtown for great food tastings, beer, vendors from the weekly farmers market, fantastic live music, and of course our own booth full of some of our favorite products to display and demo! This fun and family friendly event is a great evening activity, come and have dinner, lets the kids play, and enjoy a glass of wine or beer while you listen to the music and explore all the great produce and products available from farmers and local store owners right here in Hickory!
Below you can find the 2015 lineup of scheduled artists who will be performing at Tasting Tunes & Tomatoes!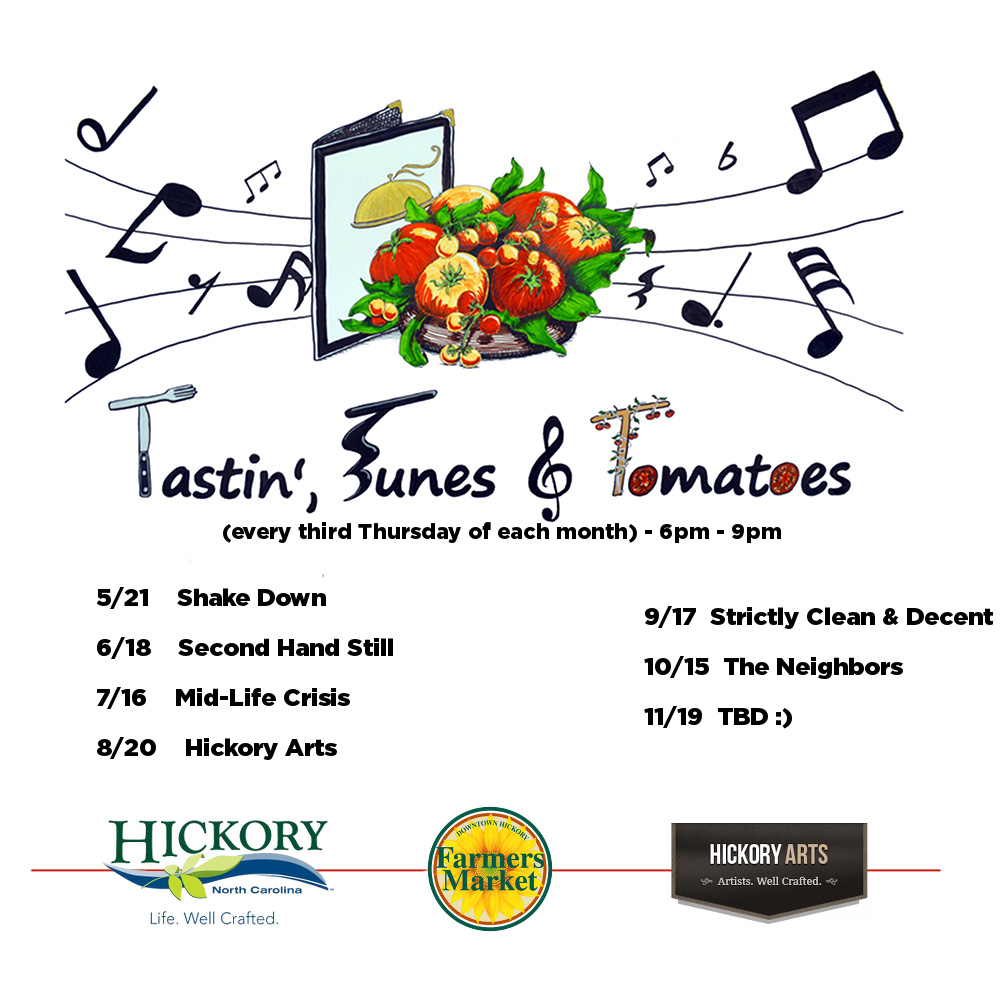 We hope to see you there!!!